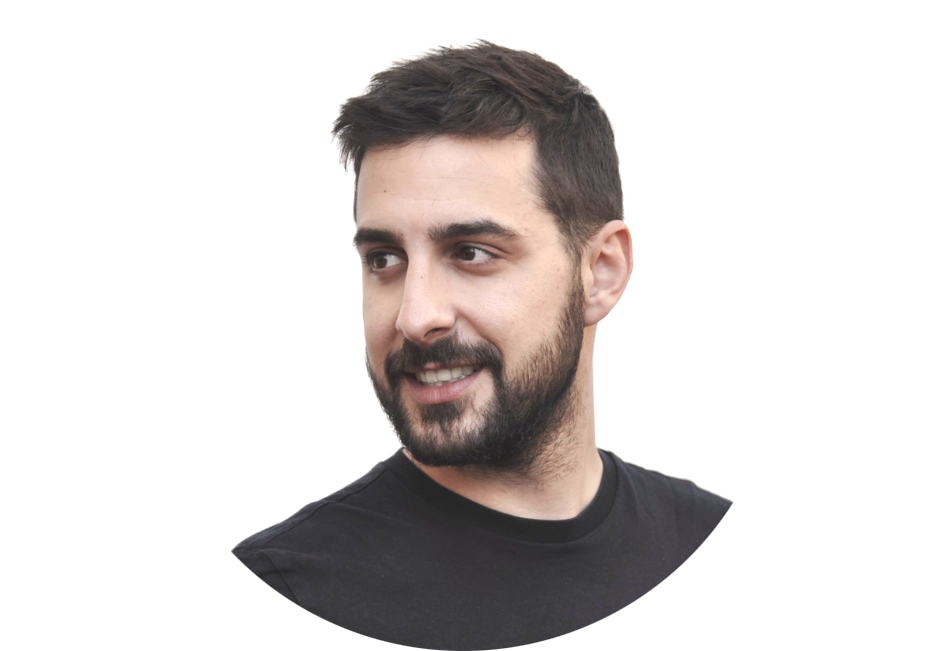 Ep, sóc l'Àlex. Des de petit volia ser "inventor", així que vaig estudiar enginyeria en disseny industrial a Elisava, entre el 2009 i el 2013. Va estar molt bé.
Des de llavors, he estat treballant amb molts clients i estudis de disseny, fent una mica de tot: disseny gràfic, de producte, web, de moda, d'apps...
Compagino la meva feina com a freelance donant classes a Elisava i a LCI Barcelona. Si voleu saber una mica més,  us convido a visitar el meu Linkedin
Estic disponible com a freelance, així que si has arribat fins aquí i t'agrada la meva feina, contacta'm per aquí o envia'm un mail a alexcasabo@gmail.com
Hey, I'm Alex. Since I was a child, I wanted to be an "inventor", so I studied industrial design engineering at Elisava, from 2009 to 2013. It was pretty awesome.
Since then, I have been working with many clients and design studios, doing a bit of everything: graphic design, product design, web, fashion, apps...
I combine my work as a freelancer teaching at Elisava and LCI Barcelona. If you want to know a little more about my resume, I invite you to my Linkedin.
I am available as a freelancer, so if you like my work, contact me here or send me an e-mail at: alexcasabo@gmail.com